Just Download and Burn to Start your own OK and Bitcoin Full node
Cryptocurrency and the Internet of Things
Core:
Debian based OS with integrated
Bitcoin OK
Clients, Nodes and Open Bazaar server ready for use.
ROKOS v8 "Core"
for Raspberry Pi 2, 3, and IoT Devices.
Full Bitcoin OK Clients, nodes and much more. Faster, Easier, Stronger.

We support the new technology and uses for cryptocurrencies in the Raspberry Pi , Banana Pro, Pine64+ and IoT environments, hence we came up with a Free solution for every IoT enthusiast, developer, user, service that want to use their IoT devices with Bitcoin and OK, or that would like to turn their Pi into a Staking device.

ROKOS comes with a fully functional Bitcoin Full node client among other goodies and provides the users with the best and easier Out of the Box experience; The favorite toolbox for developers and new users alike.


v8 "Core"

The First OS image release that merges the full power of Raspberry Pi zero, 2, 3, Banana Pro, Pine64+ & IoT Devices with Bitcoin OK and Cryptocurrencies:
- ROKOS v8 "core" comes with integrated OK and Bitcoin Client / node, OpenBazaar server, Dev tools, cgminer deps, etc.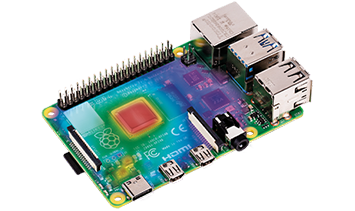 Distribution aimed for everyone, from new IoT users to IoT Developers, Ease of use Out of the Box.
Download & Burn, Ready for use.
Requirements:
ROKOS v8 "core":
-
Raspberry Pi 2, 3.
- ready for
download
-
Pine64+
- ready for
download
-
Banana Pro
- ready for
download
- Min 16gb SD card and an External device (usb / hdd / ssd). To sync the BTC chain on the external device instead of the SD card, BTC chain alone is around 110gb.
ROKOS v8 "core" for Raspberry Pi 2, 3 screen shots